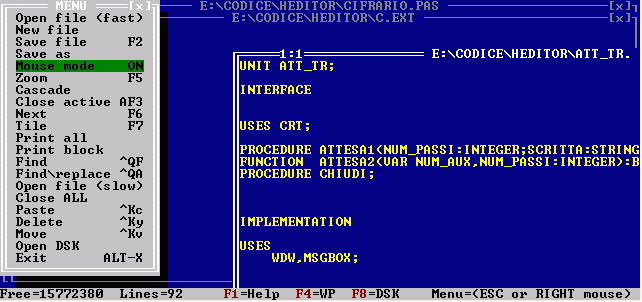 Heditor window with three file opened
A long time ago, when I started my first job, I wrote a DOS editor, using Borland Pascal 7.0 with object. I developed a complete and versatile dos based text editor, writing also all the object for the user interface.
Now this program may seems rather obsolete; it runs still fine, and I love it. So, it is still available for download.
It is completely organized as a modern multi-window program; to move the window simply click and drag on the upper border; type ESC to onvoke the main option window. To install the program simply unzip the file and execute the program; H-editor allows you to visualize each kind of file, even coloring the keyword. For further information drop me a line!
---
Latest VA reviews, articles: